Whiting Farms - Bronze - Grizzly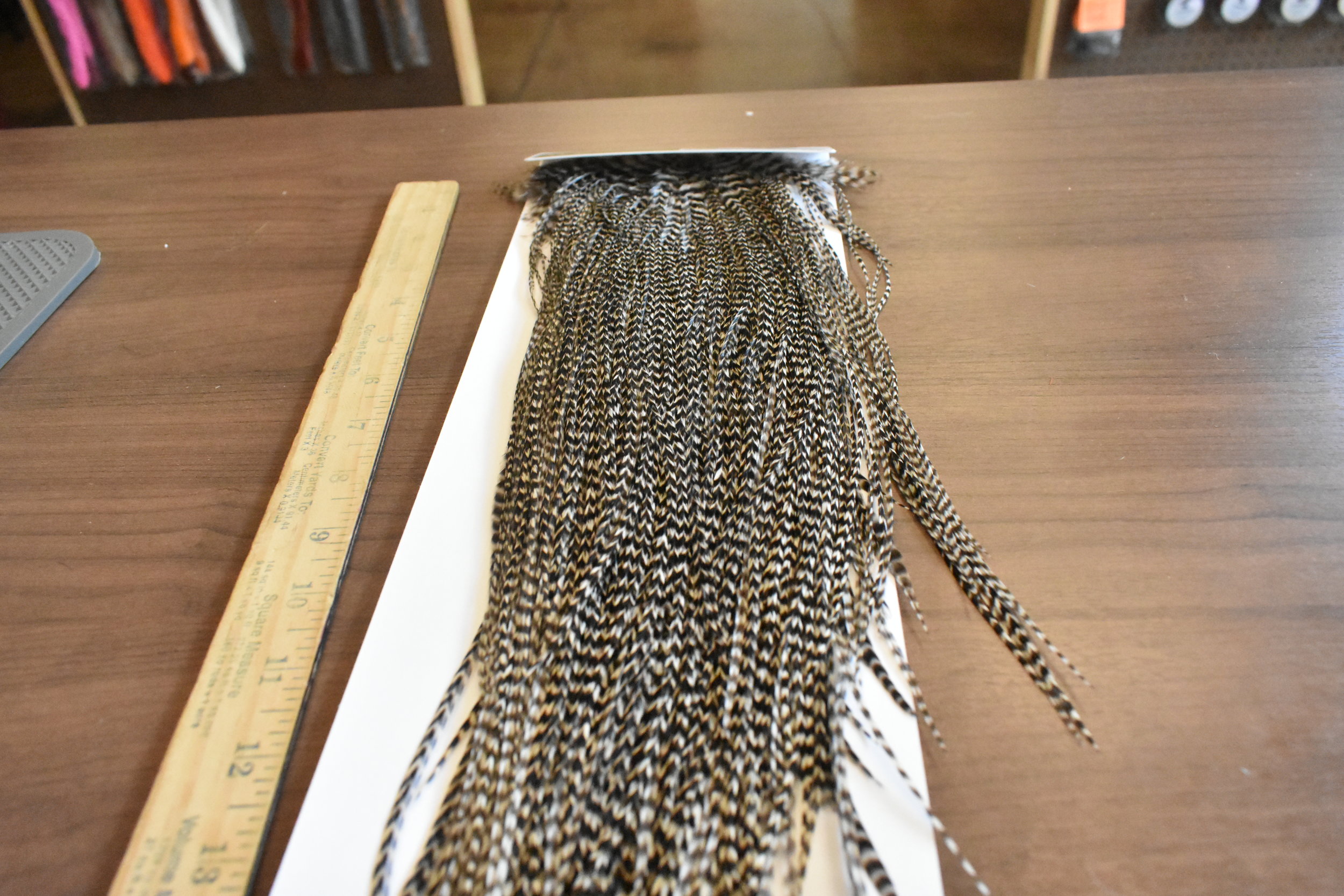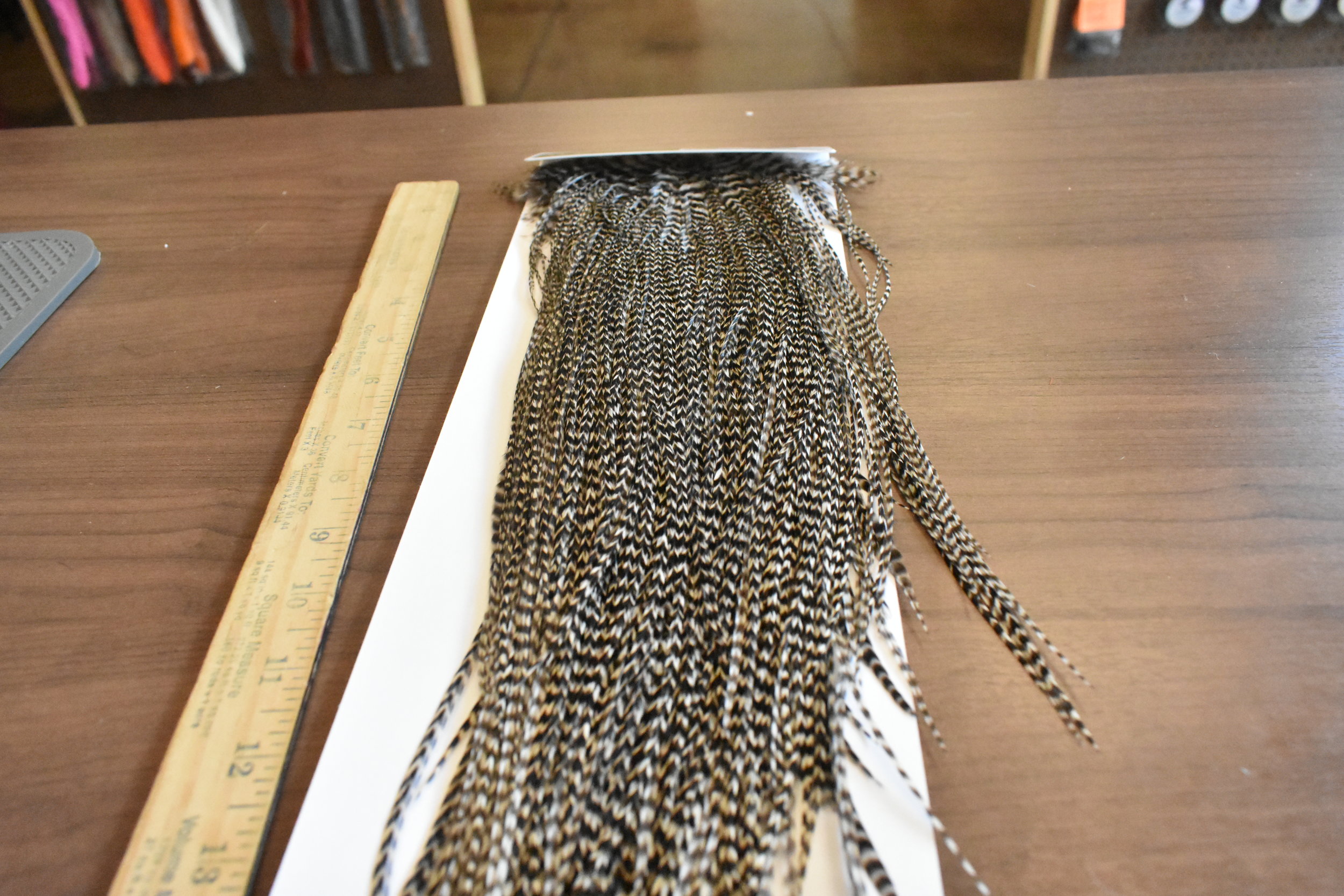 Whiting Farms - Bronze - Grizzly
Hebert Miner Dry Fly Hackle. This is a beautiful saddle. Perfect for a wide variety of dry flies. If you are just getting into the dry fly tying game look no further. On average through this saddle you'll find about 60/40 more black than white. The barb density on this patch was really impressive. One feather can tie you a handful of flies, and then you have several hundred more feathers! Again, this is a great addition to your dry fly hackle collection!
Average length: (14-16)
-Some as long as 18.5" and quite a few 12"

Average hackle size: (12-14)
-I found a bunch of 10s and 16s, and even quite a few stiff 8s.